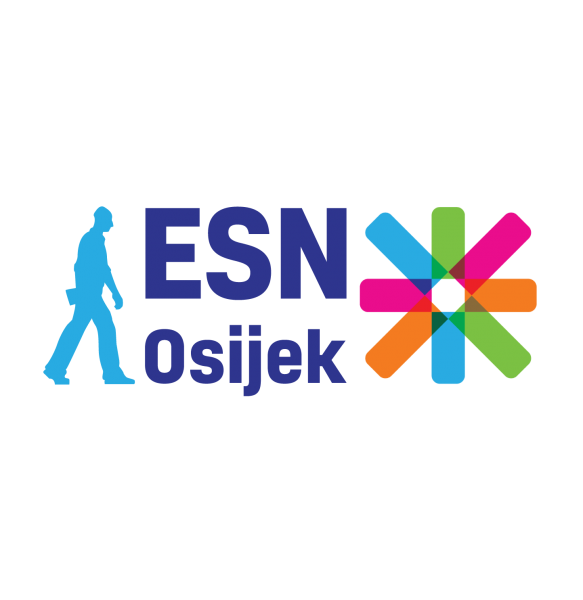 Erasmus Student Network – ESN
If you wish so, you will be appointed one UNIOS home student to be your Erasmus friend, who will help you accommodate and adjust yourself to new living and studying environment more quickly.
Your Erasmus friend will give you all information about everyday student life in Osijek, Slavonski Brod or Đakovo, and about other practicalities during your preparations for coming to UNIOS, as well as during your stay at UNIOS.
Contact of ESN OSIJEK: info@esnosijek.hr
https://www.facebook.com/ESNOsijek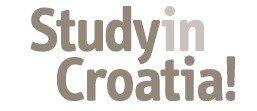 Internet Portal Study in Croatia contains general information about staying and studying in Croatia.
Croatian Public holidays
New Year's Day: January 1
Epiphany – The Three Kings: January 6
Easter and Easter Monday: March or April
Labor Day: May 1
Corpus Christi: June
Anti-fascism Day: June 22
National Day (Dan državnosti): June 25
National Thanksgiving Day: August 5
Assumption of Our Lady: August 15
Independence Day: October 8
All Saints' Day: November 1
Christmas: December 25, 26
Postal and Telephone Services
Most post offices in the city center are open Monday to Friday, from 7 a.m. to 18 p.m., and Saturdays from 7 a.m. to 1 p.m.  Post stamps can be bought at post offices or at kiosks.
The international telephone access code for Croatia is +385. The area code for Osijek is 031. Omit 0 (zero) in 031 when dialing from abroad. For international calls, you can call either from the post office or public telephone booths. Phone cards in the value of 25, 50, 100 or 200 HRK can be bought in all post offices and kiosks and used in every telephone booth in Croatia. Croatia is currently hosting many GSM networks, of which T-Mobile Croatia (network code 098), VIP (network code 091), TOMATO (network code 092), TELE2 (network code 095) and BONBON (network code 097) are the most used. Pre-paid mobile services are provided by all these operators.
Important telephone numbers

Emergency alert: 112
Police: 192
Fire brigade: 193
Ambulance: 194
Information center: 9985
Road assistance (HAK): 9987
Taxi: 205-205
Information service
– railway: 060 33 34 44
– bus: 060 33 44 66
Money
The official currency of the Republic of Croatia is called the kuna (HRK). Banknotes are issued in the following denominations: 10, 20, 50, 100, 200, 500 and 1000 HRK. Smaller values are issued as coins (1, 2 and 5 kuna), and 1, 2, 5, 10, 20 and 50 lipas. One kuna is equivalent of 100 lipas. Currency may be exchanged in banks, exchange offices and post offices in accordance to the valid exchange rate. Eurocheques can be exchanged in banks. Cash can be withdrawn from ATM machines with internationally valid debit cards.
Credit cards
Most restaurants and shops accept all major credit cards (American Express, Diners, Eurocard/Mastercard, Visa). Foreign currency can be exchanged in banks, exchange offices, post offices and in most tourist agencies and hotels.
Pharmacies
Pharmacies in Osijek are located in all city parts. They are open all day long, usually from from 8 a.m. until 8 p.m. Pharmacies at two locations (at the main city square Trg Ante Starčevića and in the Main Medical Center located in Park k. P. Krešimira IV) are open 24 hours a day.

Shops
Shops, local groceries and shopping centres are open Monday to Saturday usually from 8 a.m. to 8 p.m., and on Sundays until 1 p.m. Shopping centres (malls) are open Monday – Sunday from 9 am until 9 pm.

More about Croatia as a new EU member country:
www.croatia.eu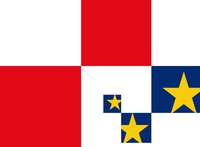 About Croatia
The Republic of Croatia is an independent country in South Eastern Europe with its capital in Zagreb. Having a population of over 4.5 million, Croatia lies at the Eastern coast of the Adriatic Sea with its hinterland stretching to the slopes of the Alps and deep into the Pannonian lowlands, to the banks of the Danube and Drava Rivers. It consists of three geographic regions: the Mediterranean, the Mountainous and the Pannonian region. In the west of the country Croatia borders on the Italian Adriatic, in the northwest and north on Slovenia, in the north and northeast on Hungary. In the east it borders on the Province of Vojvodina (within Serbia), in the south on Bosnia and Herzegovina, and in the far south on Montenegro.
Though a small country, Croatia is defined by diverse cultural influences that resulted in distinctive architecture and a rich stew of traditions. It is well known by its beautiful Adriatic coast, however, traditional atmosphere as well as the beauty of the landscape can be observed in the continental Eastern region of our country, named Slavonia and Baranja. Osijek is the capital of Slavonia and Baranja. A convenient geographical location on the rivers of Drava and Danube makes Osijek a political, cultural, educational and industrial centre.
Time zone
Croatia is one hour ahead of Greenwich Mean Time (GMT), 6 hours ahead of New York and Montreal, 9 hours ahead of Los Angeles, 4 hours ahead of Sao Paulo, 2 hours behind Moscow, and 8 hours behind Tokyo. Daylight saving time is observed from late March to late October, during which time the clocks are advanced one hour.
Climate
Continental Croatia has a continental climate, while the Adriatic coast has a Mediterranean climate. In the continental area, where Osijek is situated, spring and autumn are mild, summer is usually hot, while winter can be cold and snowy.
Customs
Custom duties are not paid on personal objects. Radios, telephones, sporting and professional equipment may be brought into the country after having been registered at the border crossing.
Passports and licenses
Passports or other identification documents recognized by international agreement are required to enter the country. A driving license, traffic license and the relevant insurance documents (except for countries that have other regulations) are necessary for entry into Croatia with a vehicle.

Electricity
Electrical current is 220 volts AC, 50 Hz. Most plugs have two round pins. So, if you wish to operate personal electric or electronic items that are not compatible with our electrical system, you should bring a plug adapter and a transformer.
More about Croatia:
www.croatia.hr; www.croatiaemb.net
The city of Osijek
Historical Overview
The history of Osijek goes back to Neolithic times and begins with the first known inhabitants who belonged to the Illyrian tribes. Later on, in 331, the Roman emperor Hadrian raised the old settlement of Mursa to a colony with special privileges. After that, Mursa had a turbulent history, with a lot of decisive battles that took place here, deciding the destiny of the whole region. After migrating, the Croats made a settlement near the ruins of Mursa, giving it its present name, Osijek. The first precise mention of this name can be found in the Papal list from 1332, with a precise mention of Osijek parish. Life was thriving here in the Middle Ages, but only traces of that life can be found today, because the Turks destroyed everything they found and built a town to suit their style. The Turks built several important buildings and mosques here, including Suleiman the Magnificent's famous 8 km.-long wooden bridge, considered to be one of the wonders of the world. After liberation from the Turks in 1687, Osijek was once again completely devastated. Between 1712 and 1721, the new Austrian authorities built a new fortress, today known as Tvrđa. It is a unique urban and military complex that lies in the heart of the town. Its central Holy Trinity Square is bound on the north by the Building of the Military Command, today the seat of the Rector and the Agricultural Faculty. On the west there is the Main Guard Building, and on the east the Magistrate Building, presently the Museum of Slavonia. In the middle, there is a Plague Monument, erected in 1729.
The three parts of the town, the Lower Town, Tvrđa, and the Upper Town were united in 1786, and Osijek became the administrative centre of the Slavonia region. In 1779, a new wooden bridge was built across the Drava River, connecting Osijek with Hungary and the rest of Central Europe. Upper Town became the new business centre of the town.
Osijek was heavily damaged during the Homeland War, 1991-1995. The peaceful reintegration of Eastern Slavonia and Baranja was successfully completed, opening the way to the revival of our city and the whole region.
Osijek Today
Osijek is the administrative and economic centre of Eastern Croatia, situated on the right bank of the Drava River, 25 km upstream from its mouth into the Danube. Osijek has also convenient geographical location at the crossroads to Hungary, Serbia and Bosnia and Herzegovina, thus being a city of multicultural and multiethnic community.
We'll take you on a little walk through the city streets, squares and parks…
Let's start from the center, Ante Starčević Square, located in the Upper Town, which is the administrative and business centre of Osijek. Most buildings date from the late 19th and early 20th century. The Concathedral consecrated to St. Peter and Paul is drawing your attention with its impressive size. It was built at the end of the 19th century in the Neo-Gothic style. Bishop Josip Juraj Strossmayer, after whom our University is named, supported its construction.
Other interesting sites are:
Kapucinska and Županijska streets, as the busiest ones in Osijek, fully reveal the urban spirit of the city
Several city parks, ensuring Osijek's reputation as "the green city"
The Croatian National Theatre, founded in 1907
The City and University Library building, built in 1905 and
The Fine Arts Gallery, built in 1996, both located on Europe Avenue.
The old part of Osijek, Tvrđa, a unique complex where the Rector's Office and some faculties are situated.
Some Facts about Osijek
Latitude
45°32'
Longitude
18°44'
90 m above sea level
Population
114,616
Number of streets in the city
370
Number of squares
15
Number of city parks
17
More about Osijek: www.osijek.hr; www.tzosijek.hr
OSIJEK'S SURROUNDINGS
Baranja
Baranja, an area bordered by the Drava and the Danube rivers and divided by Croatian-Hungarian state border, is well known by its ethnographic scenery, great wines, hot peppers, fishing, traditional masks – buše, guarding ripening grapes – pudarine, embroidered motifs of small peacocks on traditional folk costumes – paunići, traditional straw beds, and homemade healthy food. Some dishes one needs to try while visiting Baranja is nettle sauce, clay pot stew, shepherds' stew or carp between forked branches.
Kopački Rit Wetlands
Kopački rit is a protected nature park, a swamp area that is home of different wild animals and very rare birds. Kopački rit offers to visitors possibilities to observe rare birds, wild boars or deer, to walk along old forest paths, to ride a boat along the wetland canals and to experience unique beauty of untouched nature. More about Baranja and Kopački rit: www.tzbaranje.hr/en
Đakovo
Đakovo is a town of bishops, but it is also a town of traditional ethno festivals Đakovački vezovi and Đakovački bušari, both of which are worth seeing.
Besides its rich gastronomic offer and great Đakovo wines, in the town of Đakovo there are many cultural and monumental sights, the most important of which is the St. Peter's Cathedral. It is also known as the Strossmayer Cathedral, by the name of the Đakovo bishop and Croatian benefactor Josip Juraj Strossmayer, after whom the University of Osijek has been also named. Horse lovers will visit the State Lippizaner Horse Farm, established in 1506.
More about Đakovo: www.tzdjakovo.eu
Vukovar
Vukovar is situated about 30 kilometers to the east of Osijek, where the Vuka River enters the Danube. The city is on the borders of Slavonia and Sirmium regions. Unfortunately, it is widely known by its war sufferings and destruction. Today after years of war Vukovar is revived and rebuilt, and it is offering to visitors a great blend of Danube scenery and historical sites.  Worth mentioning is the archaeological site of Vučedol, located along the banks of the Danube, some 5 kilometres downstream from Vukovar. This is one of the most significant sites of the Eneolithic period. This Eneolithic culture was named after its place of origin – the Vučedol culture.
More about Vukovar: www.turizamvukovar.hr
Ilok
Ilok is the easternmost town in Croatia and a place where the East meets the West. It rises above the Danube, surrounded by the slopes of Fruška Gora. It is a town of long history with one of the largest urban and fortification complexes of Northern Croatia. However, Ilok is still widely recognized by its vineyards and especially by its wine Traminac.
More about Ilok: www.turizamilok.hr